Timeline:
Jul 2016
Project Type:
Branding, VR
My Role:
UX Intern
Tools:
 Unity, Adobe Muse, CodePen, Premiere Pro, Illustrator, Photoshop
SAOTA is a high-end architectural firm based in Cape Town, South Africa. A firm of architectural designers and technologists including in-house CGI and marketing teams, SAOTA has an international footprint with projects on five continents.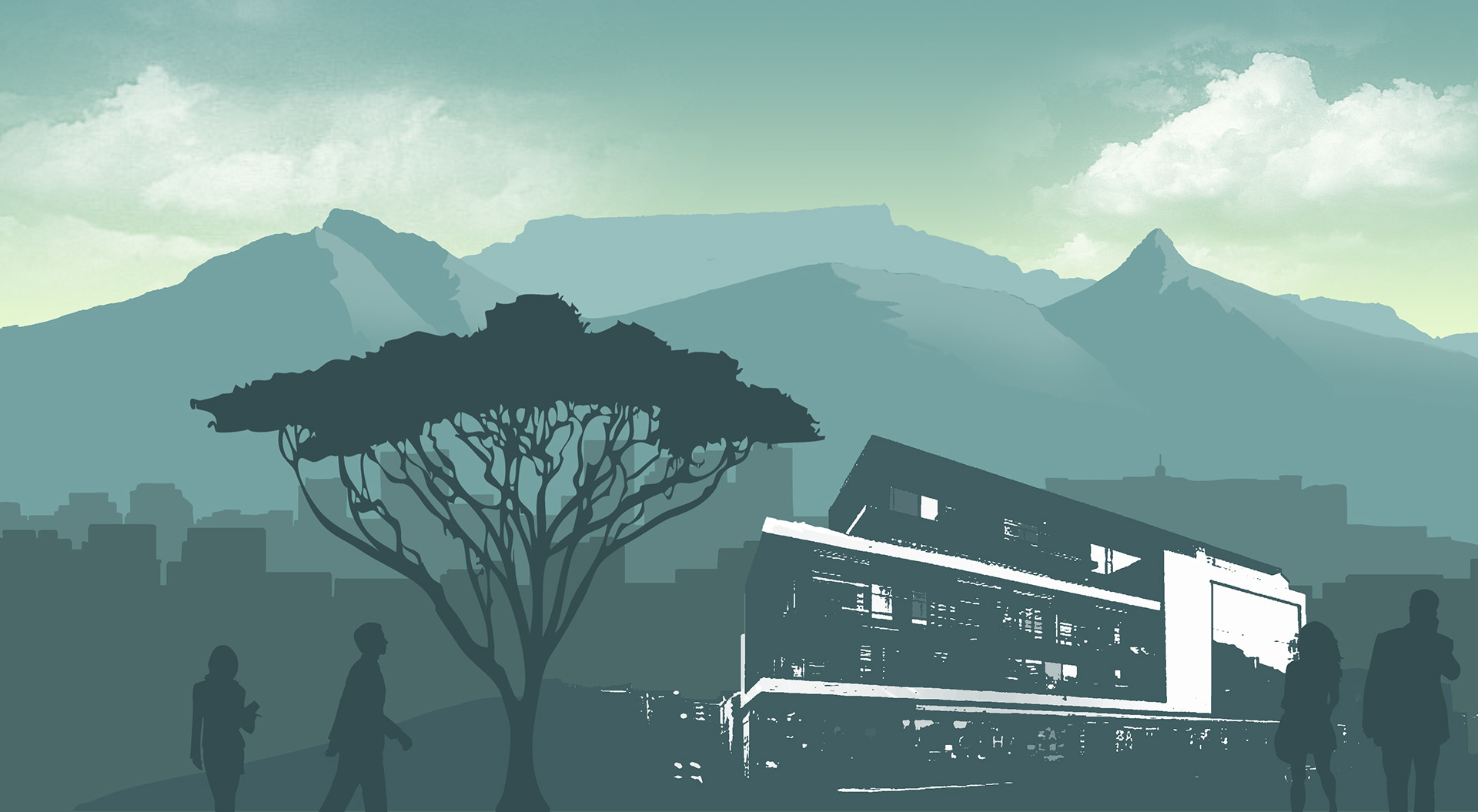 As a company on the forefront of new technology, the virtual reality department within the company was exploring communication between architects. Within the virtual world, the 3D models created by the architects can be explored - there's a greater sense of spacial awareness that cannot be achieved on a flat computer screen. 

While most picture the busy architect with blueprints under his arm, the reality is that pen and paper is no longer applicable when designing for three dimensional spaces. The team worked on creating the ability to mock up surfaces within the building, as well as adding trees and other props in the space. Architects are then more clearly able to communicate what they wish the space to look like, therefore reducing costs when building the finished product.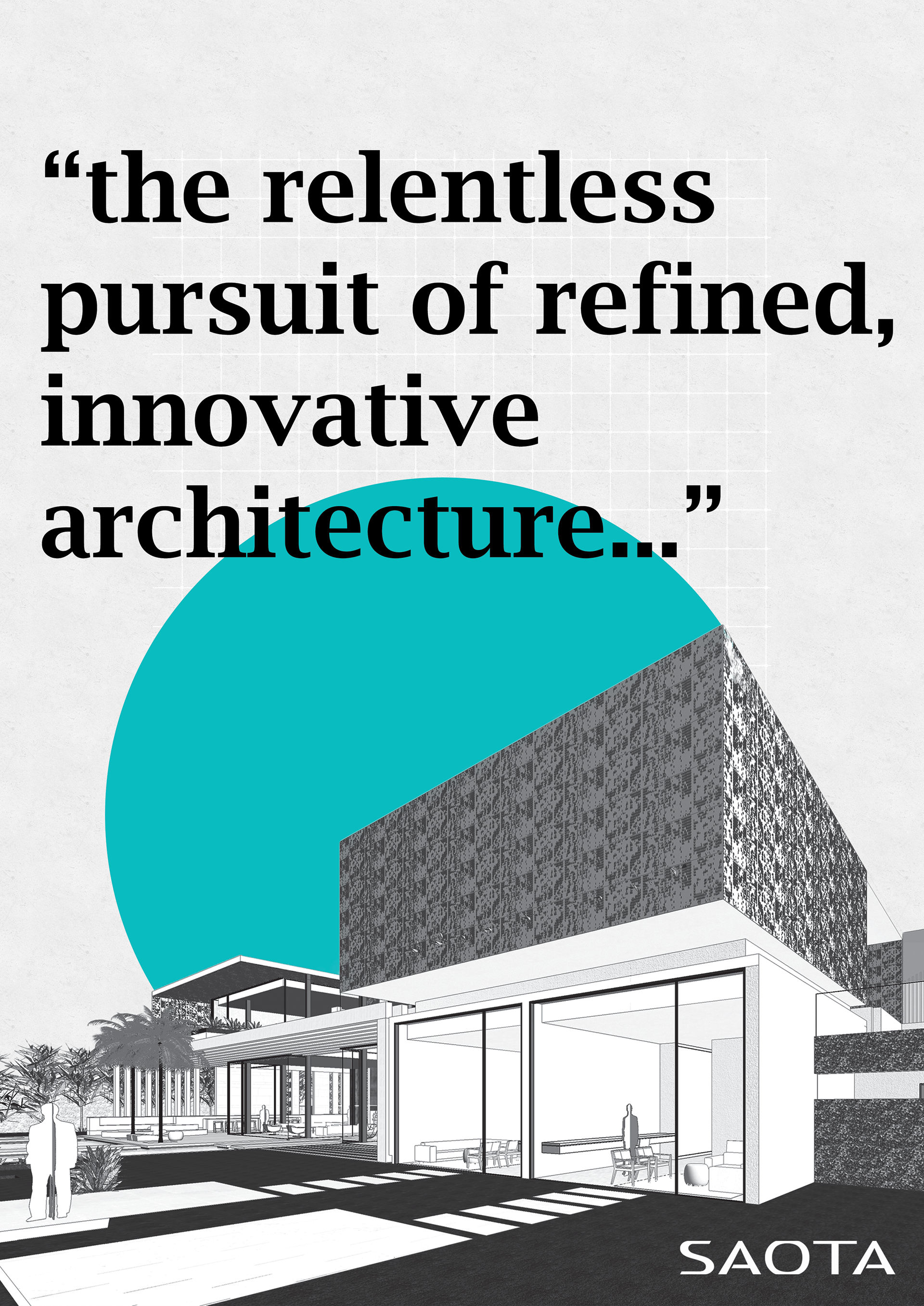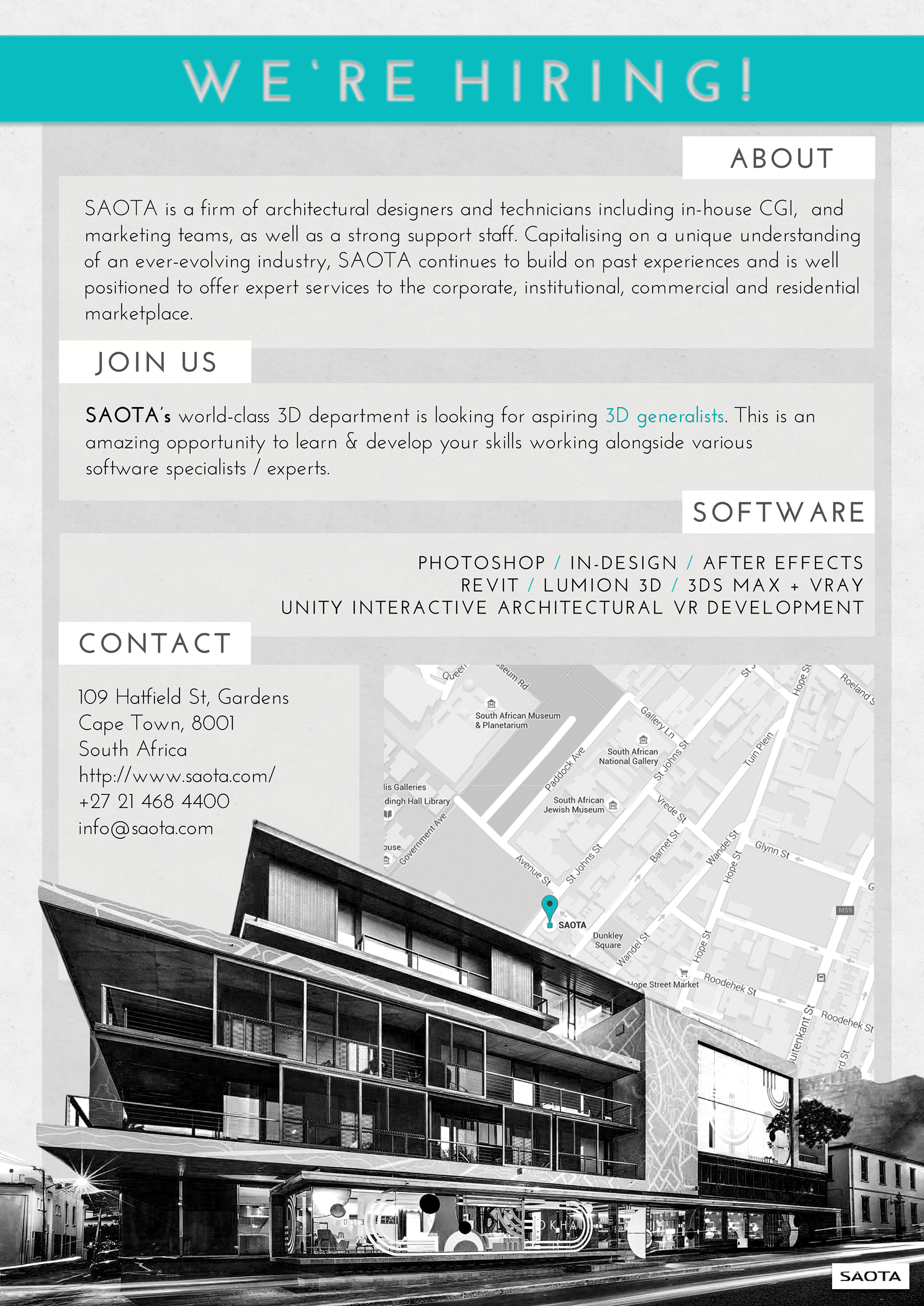 A flyer created for recruitment purposes.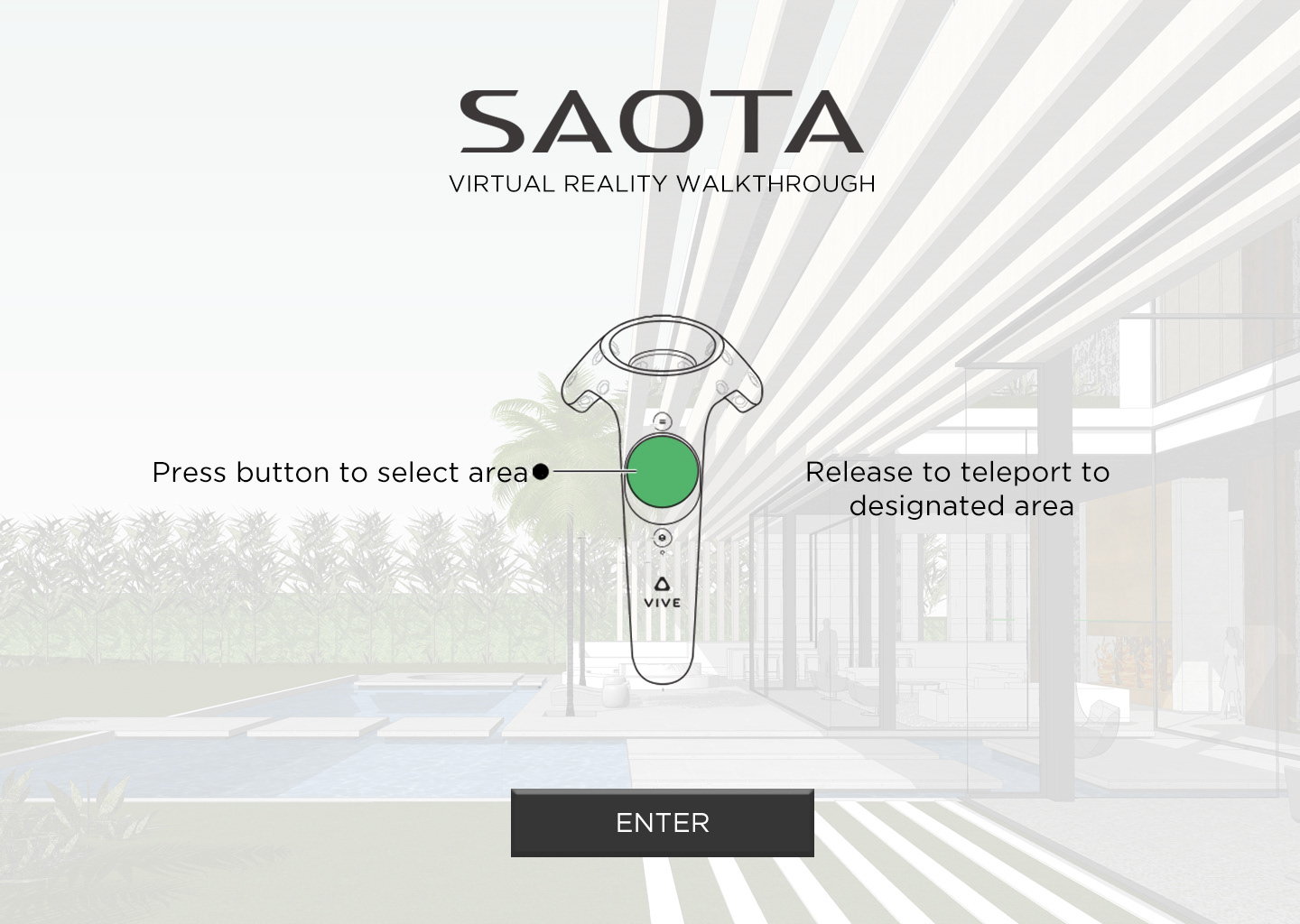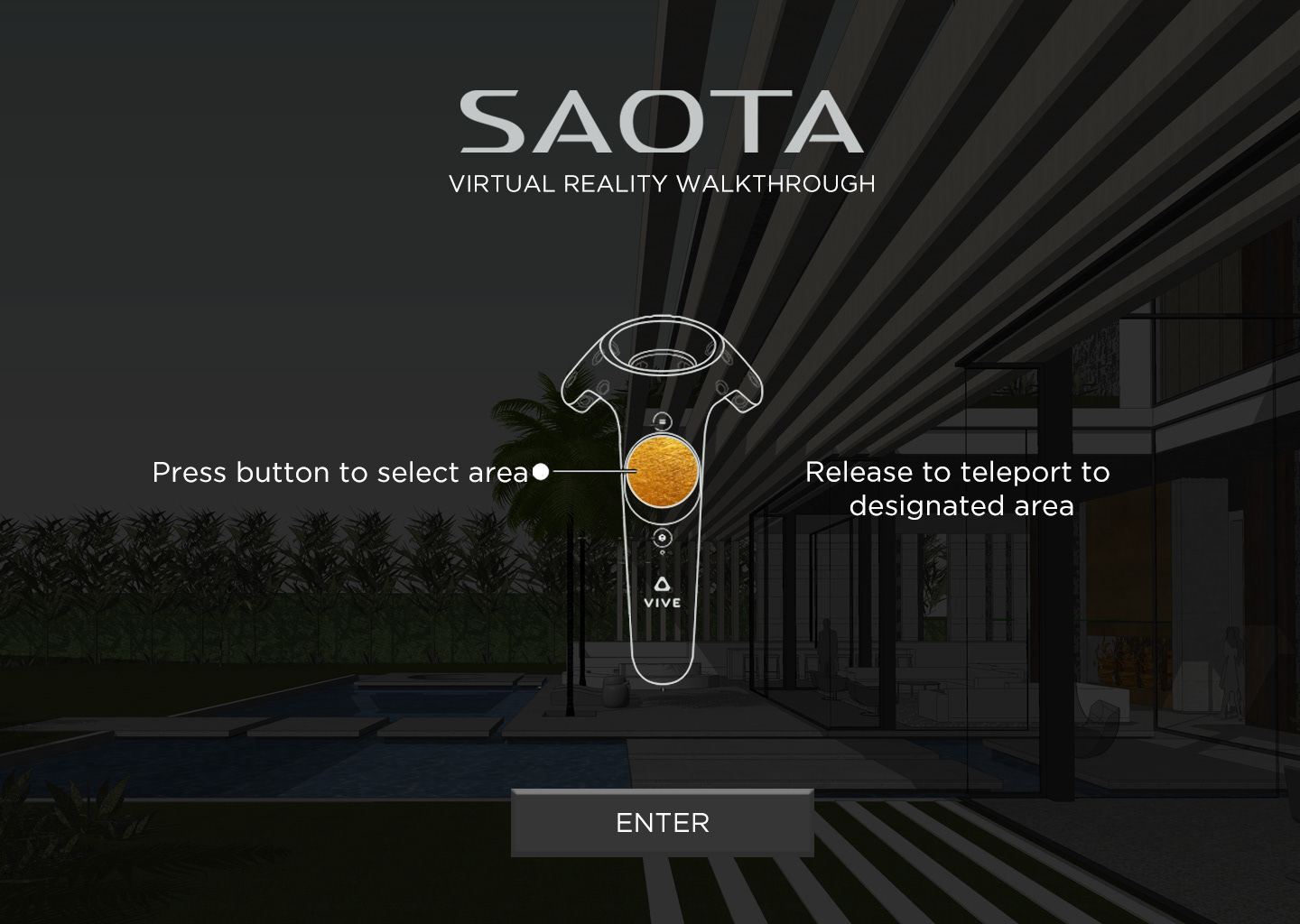 Tutorial posters detailing how to navigate virtual space.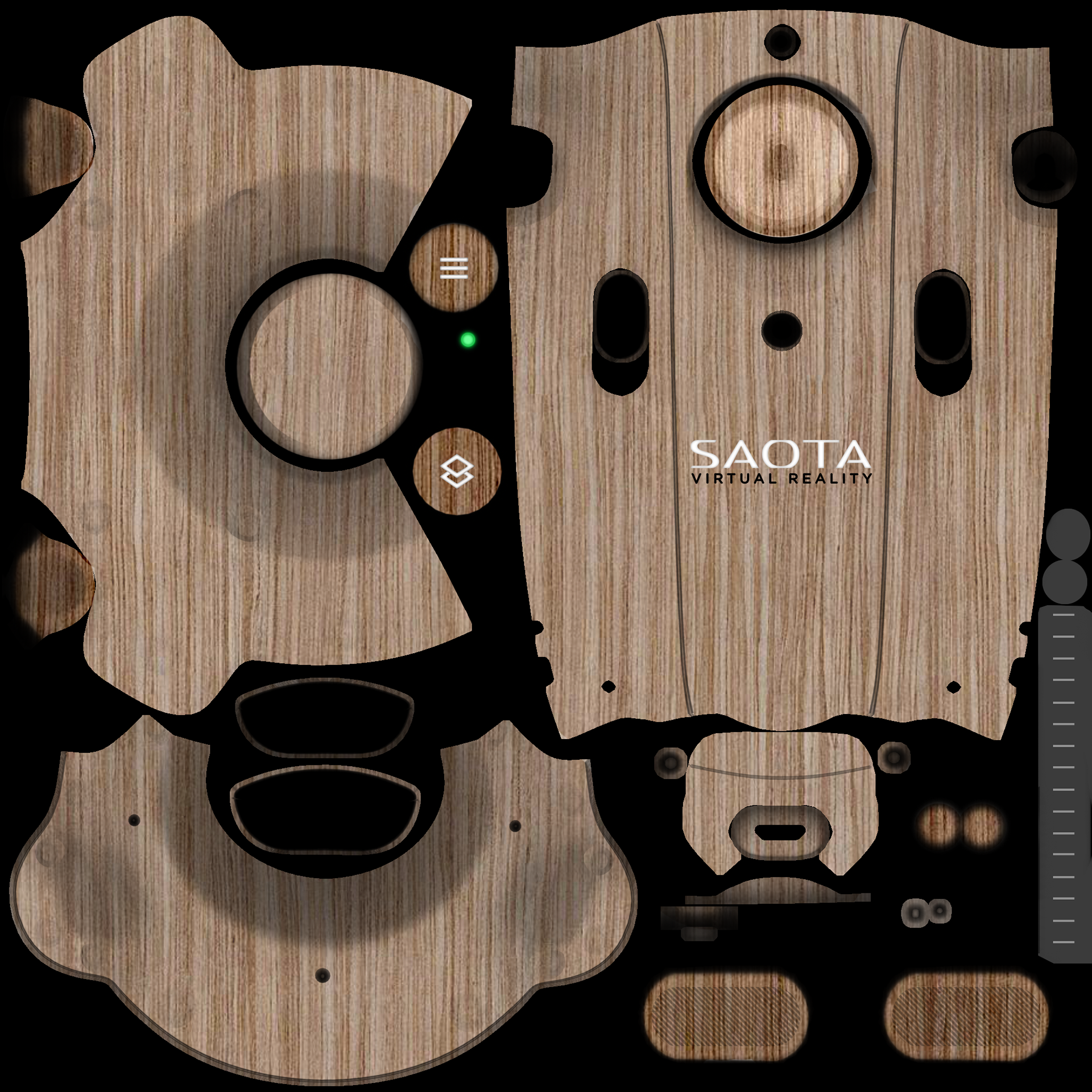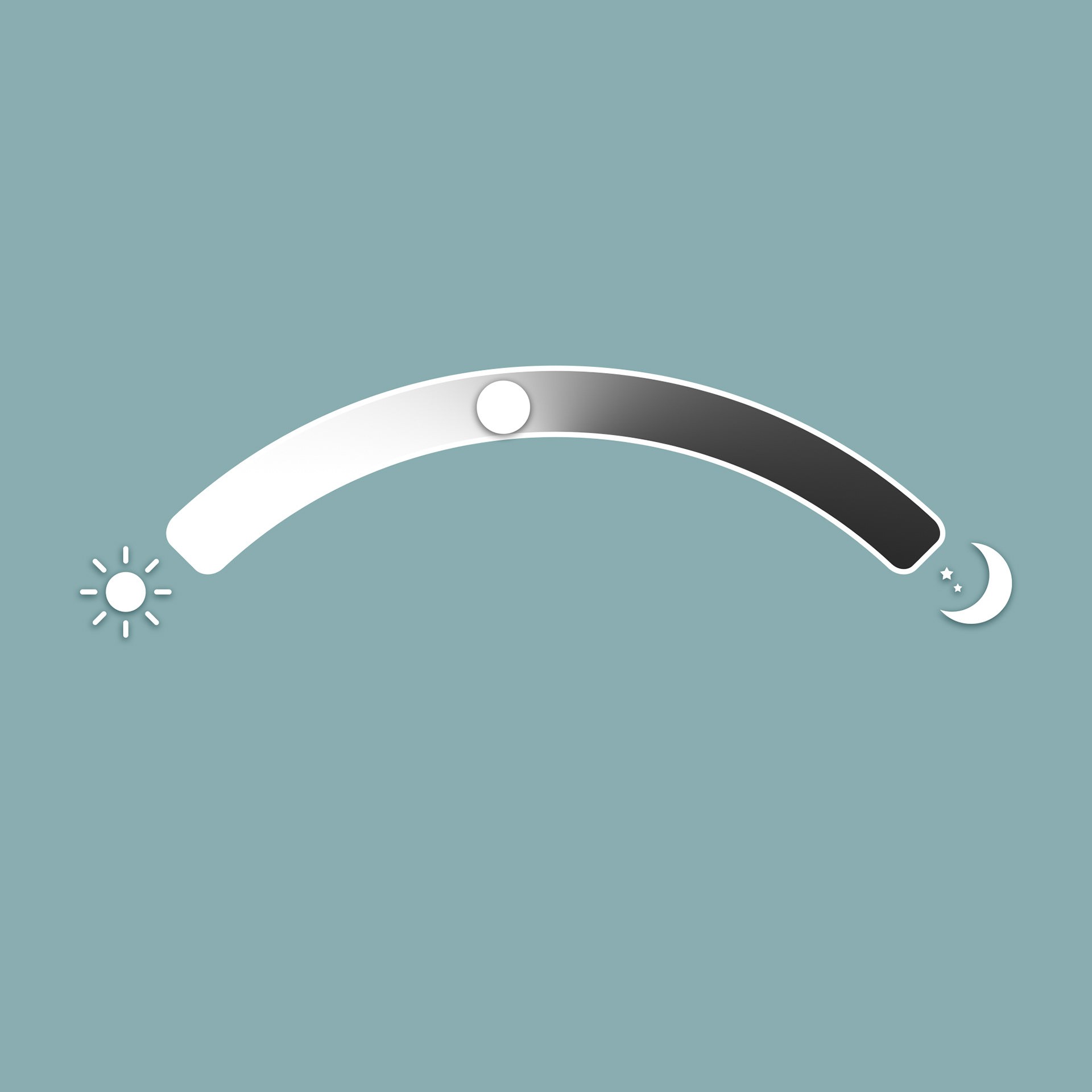 As SAOTA VR is a new department, a fully functional website was created in Adobe Muse to showcase recent projects.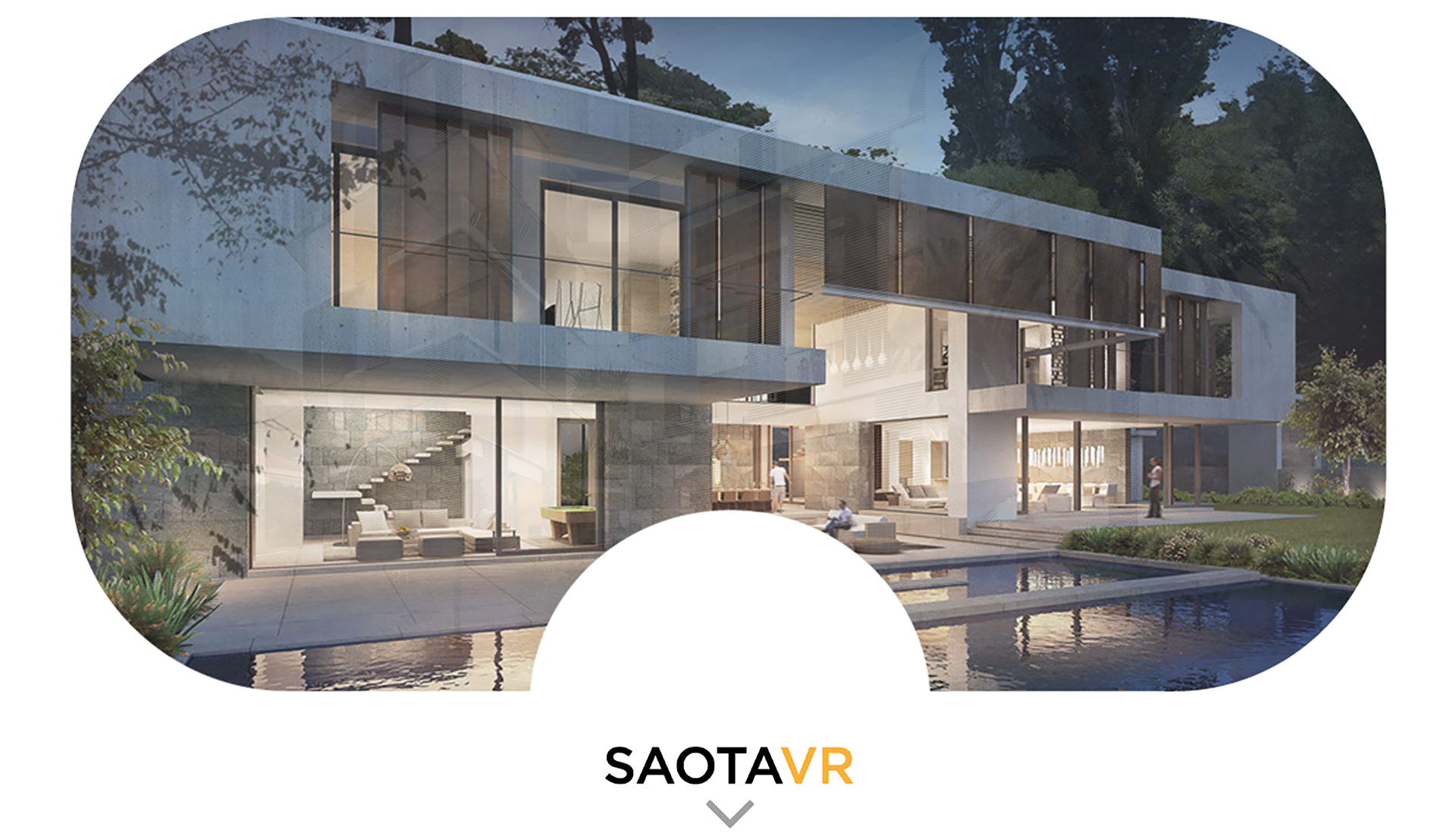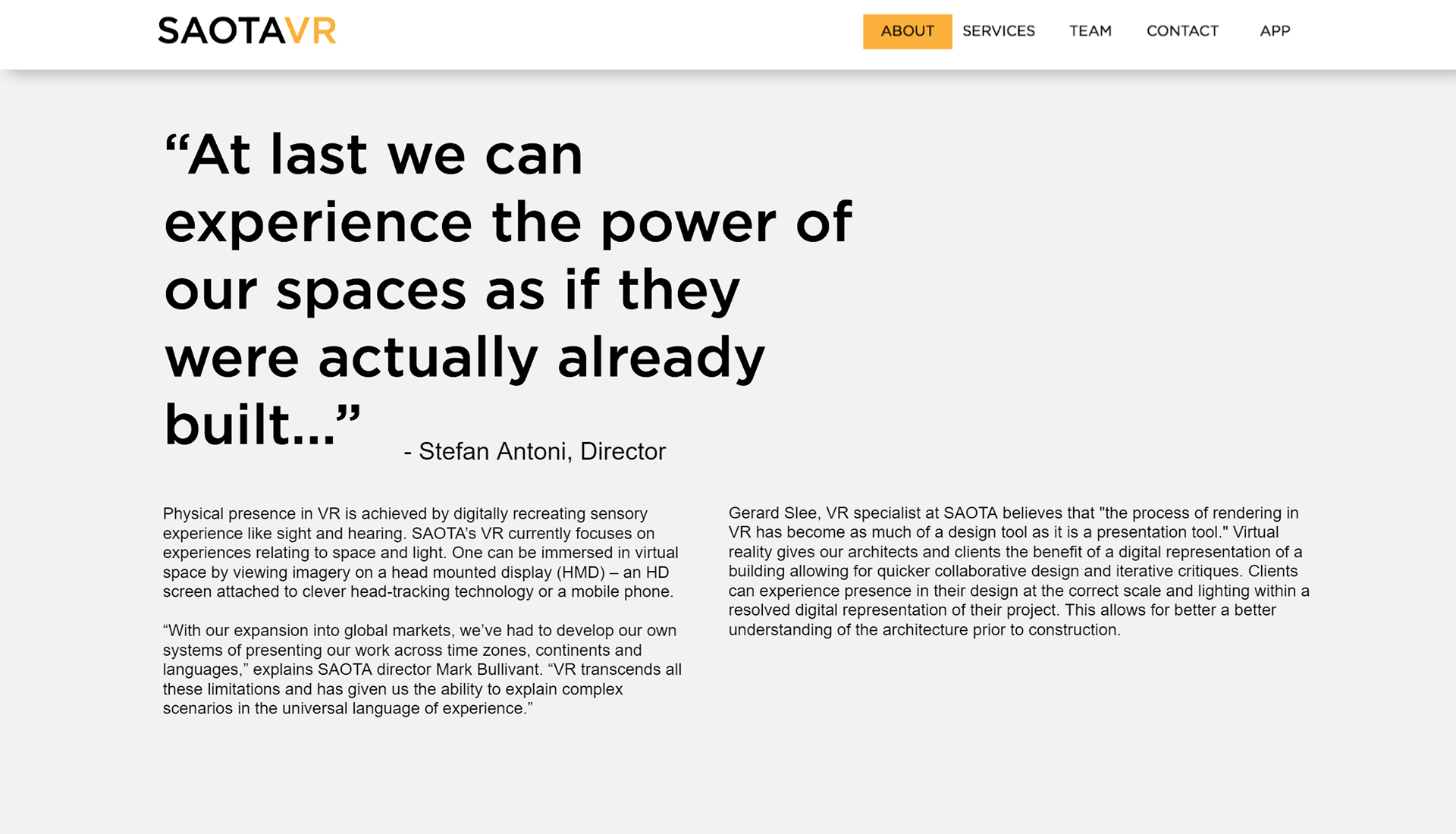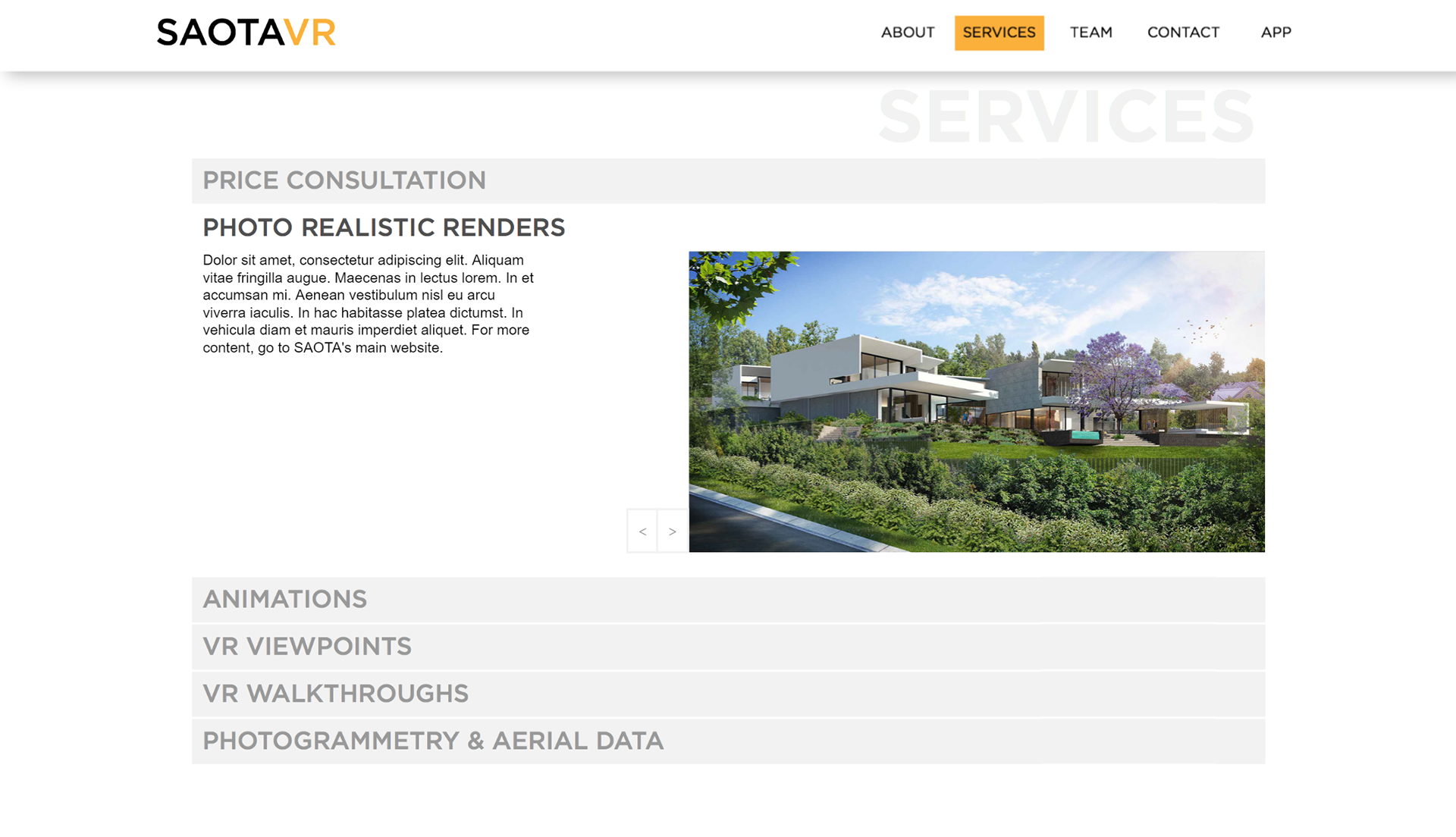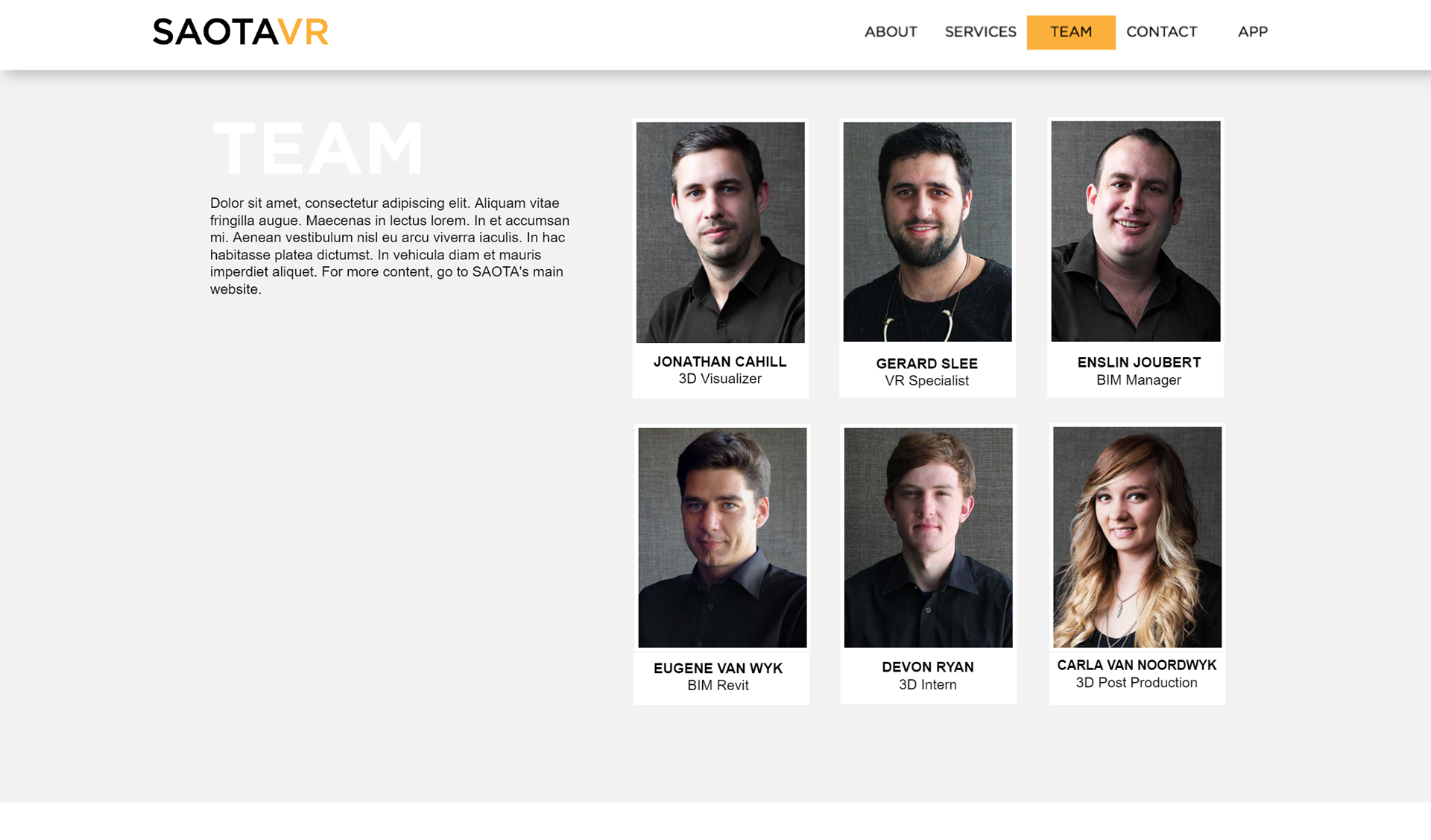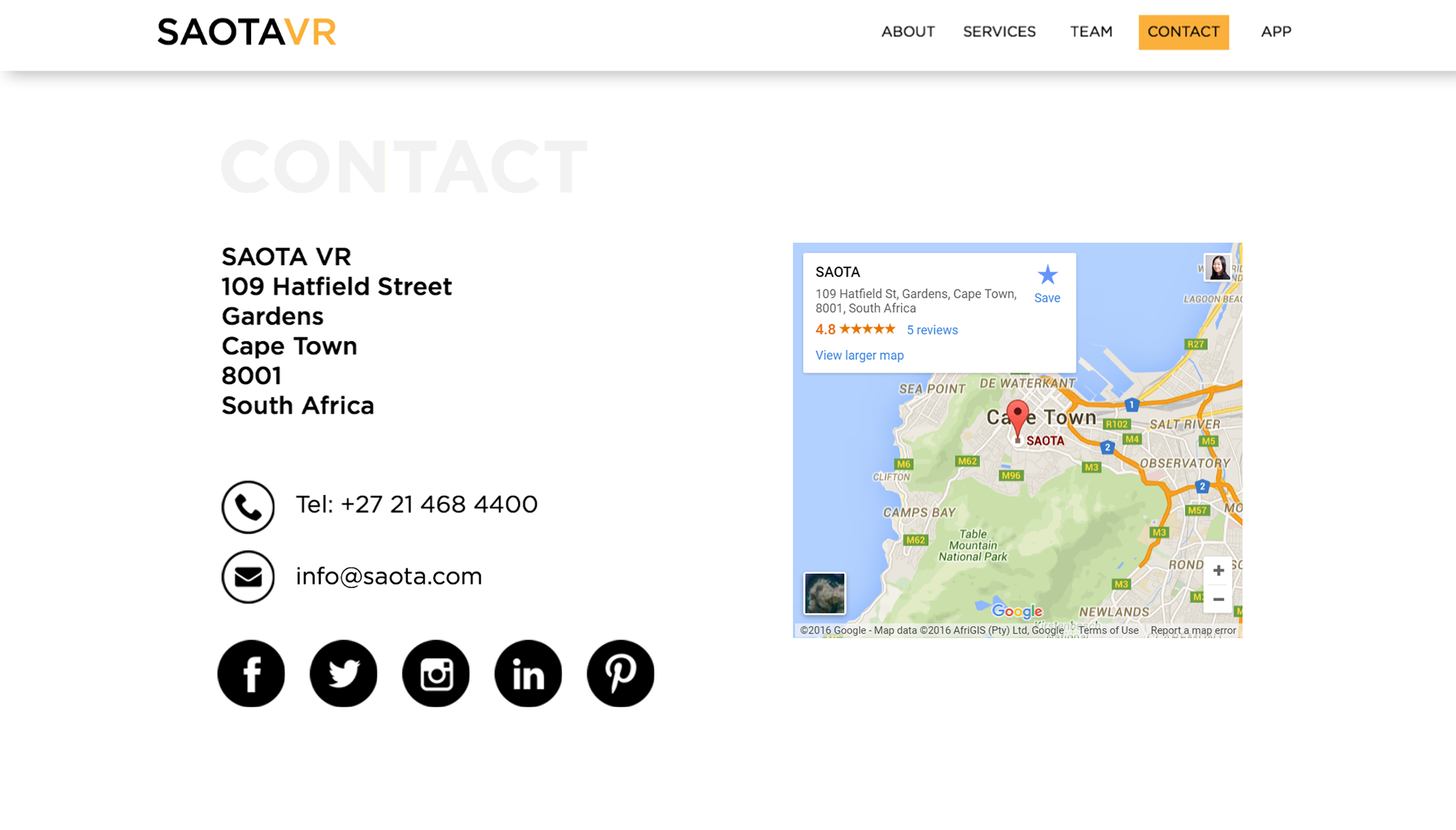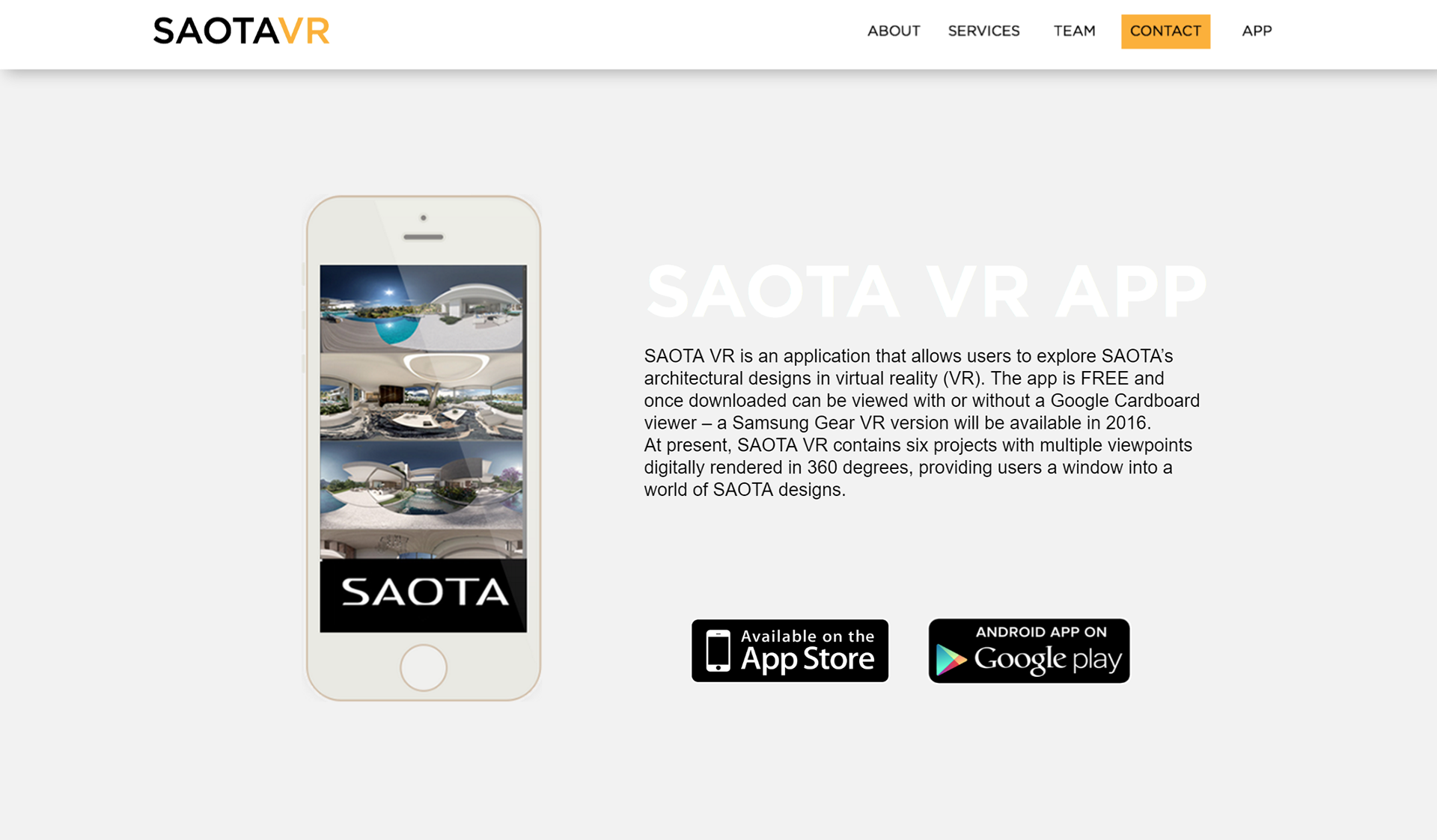 A year later, the completed virtual reality application, titled LUX Walker, was released by Tenebris Lab. Here is the trailer below: